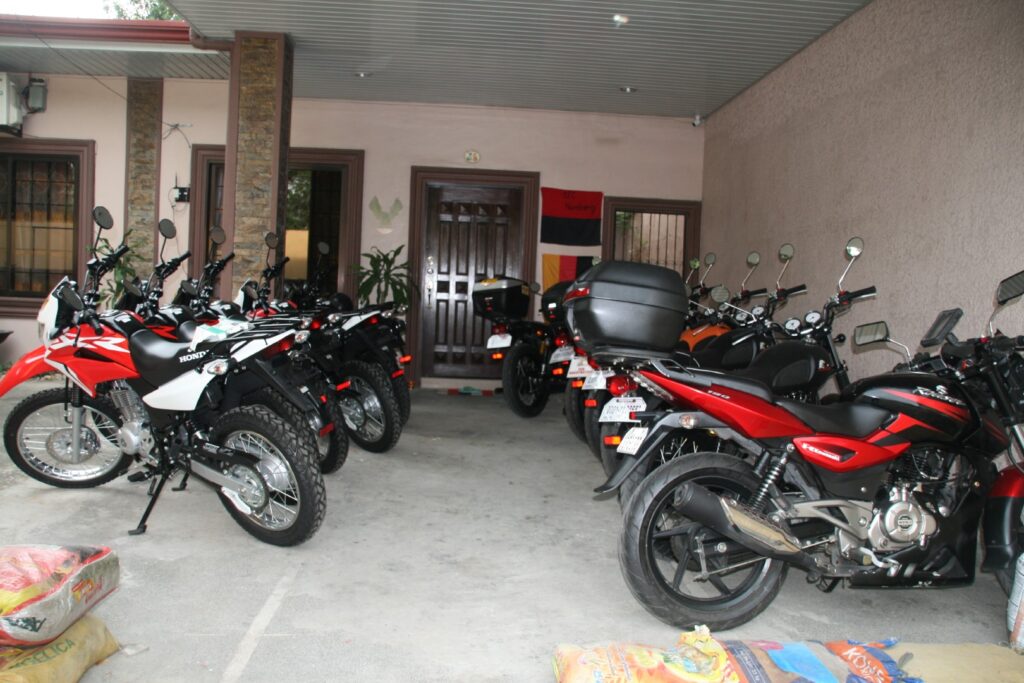 At Rent Your Bike Angeles all our Motorcycles await you like new, bought 2019! They are in a very well maintained good Condition with low mileage. All our Motorbikes are equiped with a luggage holder and a Smartphone Holder, the for Cafe Racer we also can offer a Topcase!
The Allrounder Honda XR 150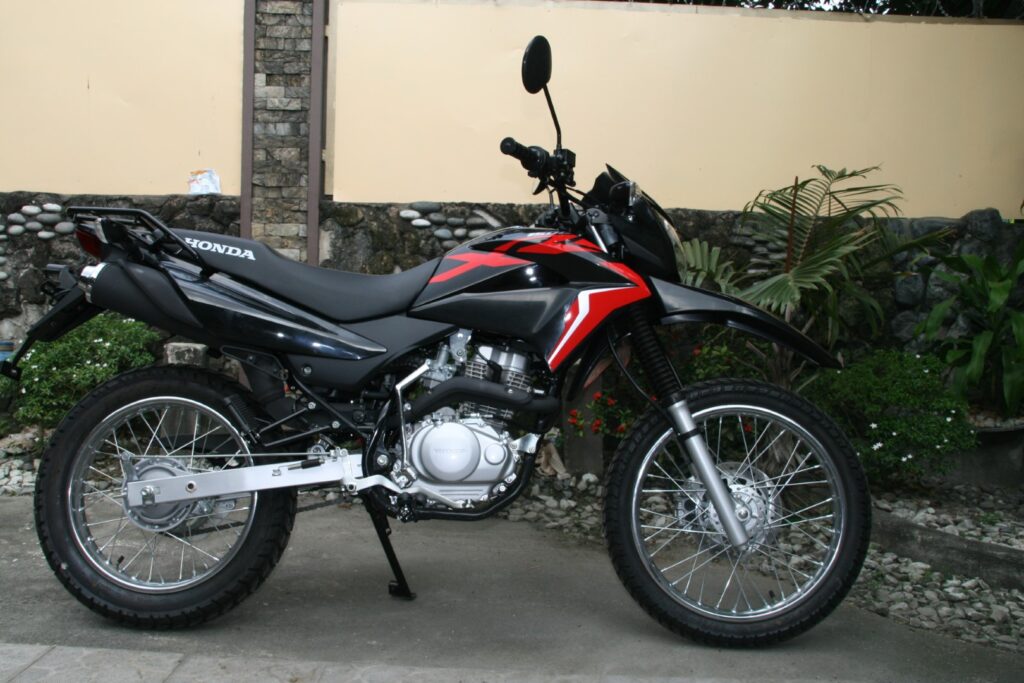 The Honda XR 150 will be a good Partner in every Situation! If its in heavy Traffic in the Cities or all alone in the Mountains, if its going to the beach or exploring unpaved Roads! You can always rely on the Honda Quality with your XR 150!
For the Long Trip: Our Cafe Racer 400cc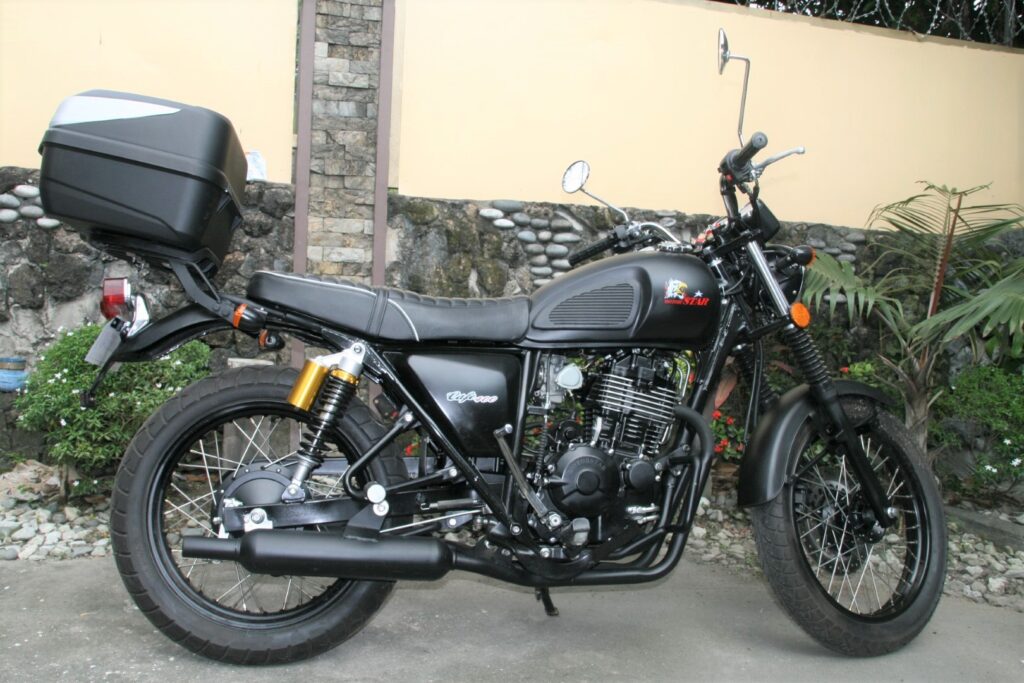 The Cafe Racer 400cc is known in Europe as Mash 400, build and imported by Mash Motorcycles! The engine is based on the 400cc Honda Dominator Engine, the only difference to the european Mash 400 is that the Cafe Racer has a Carburetor and no ABS. The very comfortable sitting position and the strong engine makes it a perfect Bike for a phantastic Road Trip. Especially if you like to go to the Mountain Province you will be excited about the easy handling of the Cafe Racer!
For your daily Ways the Yamaha Mio 125 Scooter
If you want to go in a Restaurant, in a Pub or shopping in the malls, our Yamaha Mio 125 will be your Companion on all your daily Ways in Angeles City. Its also good to explore the surroundings with nice Day Trips!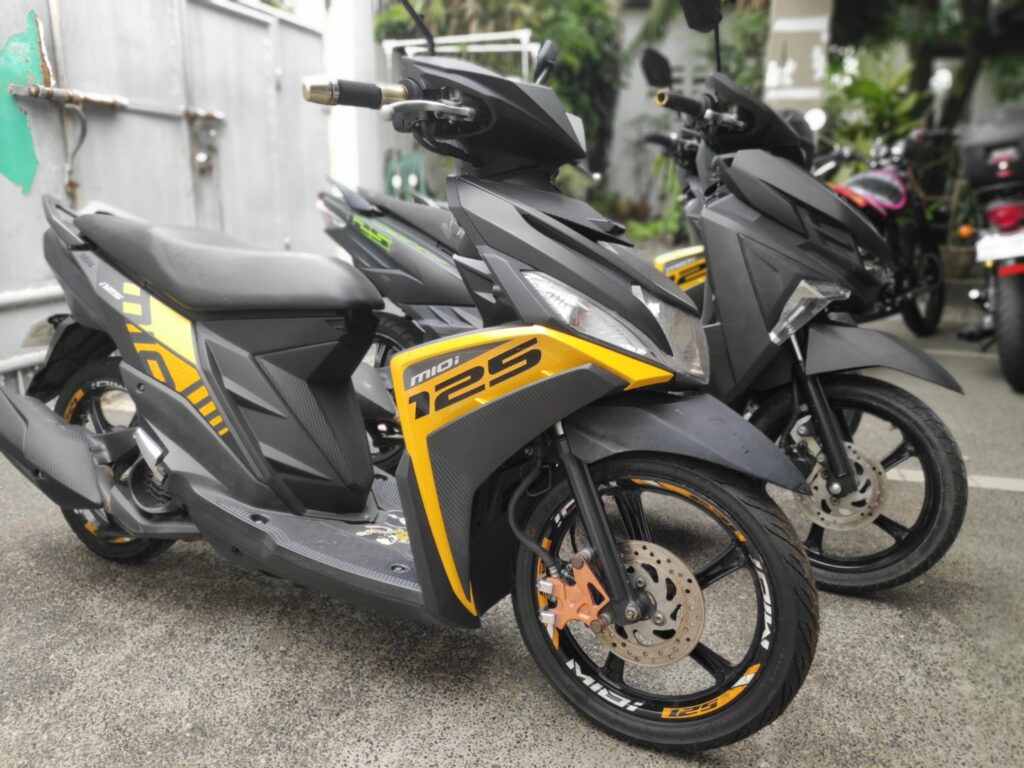 If you want to request a Motorbike, please us the form below! For any other questios, please use the Contact Formular in Contact us.
Rental Request